Stalls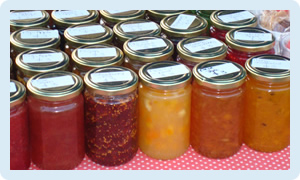 Harbourside Market offers a wide variety of fresh fruit and vegetables, fine artisan foodstuffs, delicious baked goods and lots of tempting options for breakfast and lunch. Shopping at the market is a wonderful way to support local and not so local farms and producers and bring home the best produce available.
This list represents farmers and artisans that are in the market right now. Many growers and artisans come and go seasonally, so check back frequently.
Harbourside Market Artisans & Purveyors
Stall name
Generally sells
3 Little Pigs
View stall
Bees Blessing

organic honey drinks
homemade preserves

View stall
 
Blooming Days

flowers
home garden veges

View stall
 
Bordeaux Bakery and Cheese
View stall
 
Brazilian Skewer

beef, halloumi cheese and chicken skewers

View stall
 
Cambodian Hot Food
View stall
 
Chinese Kitchen
View stall
 
Chinese Takeaway
View stall
 

 

Espresso Rescue – Fair trade coffee

fair trade espresso coffee

View stall
 
Excuse my French
View stall
 
Exotic Candy Straps
View stall
 
Fish on Wheels
View stall
Food For The People

bacon and egg butties
vegetable frittatas
happy burgers

View stall
Fritz's Wieners
View stall
Goose Shack

chargrilled lamb
charcoal grilled fish
seasonal dishes

View stall
Henry's Poultry and Eggs
View stall
 
Hot like a Mexican
View stall
 
Hungarian Chimney Cakes
View stall
 
La Famiglia Ltd
View stall
 

 

La Rotisserie du Canard

rotisserie free range chickens
pate
terrines

View stall
Lovat Downs Venison

venison cuts
venison sausages and burgers

View stall
 
Luscious
View stall
Malbrae Orchard- Seasonal
View stall
 
Marie's Confectionery

home baking
preserves
confectionery

View stall
 
N i c c e Foods
View stall
 
Nino's Fresh Fish
View stall
 

 

Phala Thai Herbs

fresh herbs
fresh curry pastes
marinades and rubs

View stall
 
Roti Bay
View stall
 
Santo Churros
View stall
 
Shree Datta Foods
View stall
 
Sichuan Spice
View stall
 
Sing Salami

pork and beef salamis
Filipino longganisa sausages

View stall
 
Smoke and Spice

smoked garlic
spiced solar salt

View stall
 
Stewart Island Smoked Salmon

smoked salmon
aioli and viniagrette

View stall
Stoked Pizza
View stall
 

 

The Beekeeper
View stall
 
Thi Herbs
View stall
 

 

Waimarama Olives
View stall
 
Wai-ora Farm Lamb
View stall
 
Zaaffran

lamb & chicken tagine wraps
moroccon spice mixes
mint tea

View stall
Harbourside Market Growers and Farmers
Market open Sundays
7:30am - 1pm Winter, 7:30am - 2pm Summer.
Become a Stall Holder
Interested in becoming a stall holder?
Get in touch with our market team today
Stall Map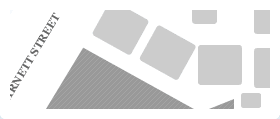 Where are we?
The market is located on the corner of Cable St & Barnett St beside Te Papa.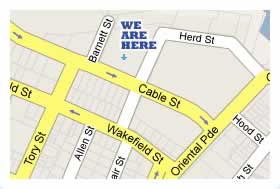 Get Our Email Updates